South Texas Exterminating: Trusted Commercial Pest Control
South Texas Exterminating is proud to have served greater Houston for more than 30+ years. Our friendly, professional team works with property managers and owners to keep commercial and industrial properties rid of pests such as subterranean termites, ants, roaches, crickets, rats, mice, bees, wasps and pigeons. Our customers know they can trust Mike and son Steven's professional experience when on their premises.
Experience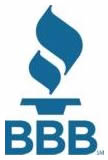 From freight terminals and warehouses to shopping centers, floater buildings, supermarkets, schools, and sanitary landfills, South Texas Exterminating knows what it takes to keep your property pest and rodent-free. As licensed and certified pest control applicators, both Mike and Steven are committed to meeting your pest control needs. We will maintain your property on a monthly basis or as needed to keep pests, insects and rodents under control. Also, we monitor rodent bait stations and treat dumpsters at the rear of centers. With 30+ years of experience, we perform
pest control services
with the utmost dependability and responsibility. Pest control is our business and we strive to do the very best for all our clients.
Expertise
Our service includes both interior and exterior pest control. We can also help your industrial and commercial space with
pigeon control services
that repel and relocate birds. Plus, long-term contracts are not required.
Dedication
Family-owned and operated, we're fortunate to say that we've worked with some customers for more than 30 years. By valuing our relationships with our clients and providing thorough exterminating services, commercial property managers and owners throughout greater Houston know they can rely on South Texas Exterminating. As an Air Force veteran and college graduate, owner Mike Szydlik works hard to take care of every customer. His son Steven Szydlik is a graduate of St. Thomas High School and the University of Houston, continuing the tradition of strong Houston roots. Together, this family team offers the best commercial and industrial pest control services in the state.
Contact us today for commercial pest control you can count on.